Audi Confirms Expansion of Clean Diesel TDI Technology in their Model Line
As we continue to watch gas prices rise, it's no surprise to the professionals at Steve White Volkswagen Audi that more people giving more serious thought to investing in diesel or hybrid vehicles. This may be why Audi confirmed last week that they will be expanding its clean diesel TDI model line by offering the Q5, A6, and their flagship model A8 with clean diesel engine options within the next 2 years.
"According to our sources, all three of the next Audi diesels will use the 3.0-liter TDI already federalized and offered in the Q7 crossover. That engine produces 225 hp and 406 lb-ft of torque and with 5600 pounds to carry, delivers an 8.5-second 0-60 mph time and fuel economy figures of 17 mpg in city driving and 25 on the highway. Considering that all three new models are a thousand pounds lighter and more aerodynamic, expect highway figures in the thirties and 0-60 mph times that will remain competitive with most gas-powered competitors," announced Johan de Nysschen, President, Audi of America during a live webcast press conference.
Although Diesel fuel can be just as expensive as gasoline, considering how much more mpg you get, it is definitely worth the expense. AudiofAmerica.com states "Audi is a synonym for premium automobiles with progressive design and progressive technology. TDI means both imposing performance and dynamic strength. Every Audi TDI clean diesel car offers the driving fun and sense of quality that real auto fans love."
Announcing the All-New 2012 Audi A7!
The all-new Audi A7 is a design icon, with innovative technology to match its emotional styling. The A7 combines prestige, sportiness and functionality into a five-door coupe with four seats and a wide-opening tailgate. And with its pioneering concept and elegant design, the A7 establishes an emotional bond that is tremendously alluring to both new and existing Audi customers, and will bring even more attention to Audi's C and D segment offerings.
In addition to the emotional design, the A7 has a stunning interior, powerful drivetrain, and industry leading driver-assistance innovation. The foundation of the A7 is its Aluminum-hybrid lightweight construction, with aluminum body panels and a steel frame, reducing weight and enhancing handling while saving fuel. The drivetrain of the A7 is a 3.0 liter, V6 supercharged engine, with 310hp. Mated to an 8-speed Tiptronic automatic transmission, and standard quattro all-wheel-drive, the A7 will be as thrilling to drive as it is to look at.
Continuing Audi's leadership in MMI innovation, the A7 will have Audi's all-new generation of MMI, including the MMI touch handwriting recognition system. The A7 will also have Audi Connect, a driver-oriented system which includes the industry-first Google Earth navigation system, as well as online Point Of Interest searches, Wikipedia Destination Information, weather information and real-time gas prices. Audi is bringing internet to the car in a way that enhances the driving experience.
The A7 will introduce Audi's first Head Up Display with a high resolution full color display, as well as many innovative technologies which have recently been introduced in Audi's flagship A8, such as full LED headlights, Night vision assistant, the active safety system Audi pre sense plus, and a stunning Bang & Olufsen Advanced Sound System. With the A7, Audi is bringing entirely new innovation not previously available in C segment vehicles.
While the A7 is a compelling product, it will also be a compelling value with standard equipment highlights including: quattro all-wheel-drive, 18" wheels with all-season tires, leather interior, Audi drive select, Bluetooth, SIRIUS satellite radio and Xenon plus headlights. And the available equipment such as Audi's pre sense plus active safety system, Audi Connect, Bang & Olufsen Advanced Sound System, and full LED headlights place the A7 at the head of the class when it comes to innovation and luxury.
Steve White Volkswagen Audi Welcomes New Parts Manager
Steve White Volkswagen Audi is proud to welcome new Parts Manager, Jamey Dixon to their team! Dixon, a US Marine Corp. Veteran, has spent over 10 years in the automotive parts and inventory industry, with over 5 years specifically with VW and Audi.
Dixon is a Greenville native who resides in the area with his wife of 11 years, Melanie, and their two daughters Jane and Emma. When not in the dealership working to give customers the highest quality of service, Dixon stays active, taking part in various basketball, baseball and running events throughout the local communities.
With 6 years of parts management to his credit, Jamey Dixon promises to be not only a valuable asset to our experienced parts department, but to Steve White Volkswagen Audi as a whole. To find out about parts specials or to contact Jamey Dixon and the knowledgable parts staff at Steve White Volkswagen Audi,
visit OUR Parts Department online
.
About Steve White Volkswagen Audi
Steve White Volkswagen Audi is an award winning, family owned Volkswagen Audi dealership. Located at 100 Duvall Drive in Greenville, SC, and sells a great selection of Volkswagen, Audi, and preowned vehicles, as well as providing quality automotive service. Our services include trusted Volkswagen and Audi car repair, original parts, and financing to help for our customers get the car of their dreams.
Steve White Volkswagen Audi is also a contributing member of the local community. With active involvement in professional organizations such as the Better Business Bureau, the Greenville Chamber of Commerce, and the United Way of Greenville County, you will be happy with the upstanding service and client loyalty we provide.
Nitrogen Tire Fill Now Available at Steve White VW Audi in Greenville SC
Steve White VW Audi of Greenville SC continues its commitment to providing the highest quality vehicle service with nitrogen tire fill now available to help people improve both safety and fuel economy. Nitro fill also helps keep Tire Pressure Warning Lights from coming on unnecessarily. The nitrogen fill service costs only $24.95 and comes with free top-offs for the life of the tires.


Consider bringing your car in to nitrogen fill your tires to improve efficiency with fuel usage and also be safer on the roads. For more information,

visit Steve White VW Audi online

or like us on Facebook
.

Steve White VW Audi is located at 100 Duvall Drive and sells a great selection of Volkswagen, Audi, and preowned vehicles as well as providing top quality service.
Audi R8 Spyder chosen as Best Dream Machine by MotorWeek
Steve White Audi of Greenville SC is proud to announce that the Audi R8 Spyder won the MotorWeek 2011 Drivers' Choice Award for Best Dream Machine. In its 30th year, the annual MotorWeek Drivers' Choice Awards look at vehicles from a buyer's point of view to judge the best new cars and trucks of the year. Steve White Audi is located in Greenville SC, serving Spartanburg SC, Easley SC, Anderson SC, Greer SC.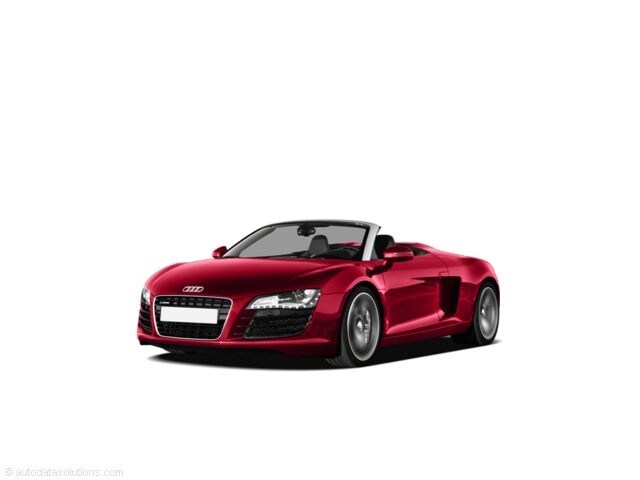 As a winner of a 2011 MotorWeek Drivers' Choice Award, the Audi R8 Spyder will be featured in an upcoming episode of MotorWeek, currently scheduled to air on Feb. 12 (check local listings) on PBS and on Discovery's HD Theater, Feb. 22.
The MotorWeek award adds to a long list of international consumer and media honors bestowed on the high-performance Audi R8 lineup. The R8 5.2 FSI quattro is the reigning World Performance Car of the Year, for just one example.
The same designers who created the Le Mans-winning prototypes also designed the R8 Spyder. From its wide stance, to its powerful wheels to the artful integration of exclusive materials like carbon fiber, the R8 Spyder is as unmistakable parked as it is in motion.
At the heart of the R8 Spyder 5.2 FSI quattro is the soul stirring 525 hp 5.2 FSI V10 engine. Displayed under a transparent panel and nestled within a Carbon Fiber Sigma engine bay, the V10 screams to an astronomical 8700 rpm and propels the R8 Spyder 5.2 to 60 mph in only 3.7 seconds on the way up to a top track speed of 196.4 mph. As part of a race-bred mid-engine design that contributes to superb handling dynamics, the 5.2 V10 produces 101hp/liter and features race winning technology such as FSI direct injection and a dry sump lubrication system that assures engine lubrication under the most demanding driving situations. It is no wonder then, that this same engine is used in the R8 LMS GT3 race car
Although the R8 Spyder 5.2 is a convertible, it's still very much designed for speed. In fact, the specially designed Acoustic top incorporates three-layers of insulation comparable to a traditional hard top. This means the R8 Spyder 5.2 is capable of reaching the 195 MPH top speed without hesitation. In addition, the top is capable of retracting in 19 seconds at speeds up to 31 MPH.
View our Audi R8 inventory.
Audi Makes Production Record in 2010
In the past year, Audi increased production by 23.4 percent compared with 2009 to a total of 1,148,791 cars. This is the greatest number of cars ever built in a single year in the Company's history. Steve White Audi in Greenville SC is pleased to see the success of this quality luxury brand.
2011 Audi A3 Hatchback-Greenville SC
The carmaker has a total of 13 production starts planned for 2011, including the Audi Q3 in Martorell (Spain), and the new Audi A6 in Neckarsulm (Germany). Audi will begin a plant expansion this year in GyÅ'r (Hungary) for another
Audi A3
derivative. In addition, a decision should be reached by 2015 regarding possible production capacities in the United States.
"We are proud that we, along with our dedicated team and our effective Audi Production System (APS), have so successfully met the challenges of 2010," said Frank Dreves, Member of the Board of Management for Production at AUDI AG. "Our production figures are higher than ever before at our German sites in Ingolstadt und Neckarsulm. This sets a good foundation for us to tackle the upcoming challenges that are part of our growth strategy," Dreves continued.
All Audi sites recorded significant production growth in the past year. The Ingolstadt plant achieved its highest volume to date, with a total of 553,010 cars (up 7.5 percent). The Neckarsulm site increased production by 21.7 percent to 216,322 cars, and following the successful launches of the R8 Spyder, the
Audi A8 and A8L
, and the A7, is now focusing on the start of the new Audi A6 Sedan. In addition, both sites made significantly higher volumes of parts sets for production in China and India (see the overview of company sites). In Brussels (Belgium) production of the Audi A1 was successfully launched.
"The Audi growth strategy provides long-term security for our sites and for the jobs of the employees who work there," emphasized Peter Mosch, Chairman of the General Works Council of AUDI AG. "Without their dedication, Audi would not have been able to cope with the economic crisis of 2009 as well as it did. The employees worked very hard in 2010. This resulted in more production and higher sales. Audi has emerged from the crisis stronger than ever. We want to continue following this path in the future as well."
Dreves announced that production will continue to be expanded this year. The successor to the top-selling A6 model is already in the starting blocks at the Neckarsulm plant. This spring, series production of the Audi Q3 begins in Martorell, where there is enough capacity to produce more than 100,000 units annually. Following completion of the planned expansion at Audi Hungaria, another A3 derivative will begin rolling off the assembly line there in 2013. Production capacity at the GyÅ'r plant will then total 125,000 units. In addition, a decision should be reached by 2015 regarding a possible Audi production site in the United States.
2011 Audi A5 2011 Audi A6 Greenville SC-Steve White Audi
The Audi A5 and Audi A6 received Motorist Choice Awards for the Best Sexy Styling and the Best Country Club Vehicles for 2010. Audi continues its luxurious design standards with the 2011 Audi A5 and 2011 Audi A6. To see the 2011 A6 at Steve White Audi of Greenville, SC, visit //bit.ly/cAs95W.
Running for five years now, the yearly Motorist Choice Awards evaluate cars based on several aspects, including total cost of ownership, driving experience, fuel economy, and resale value. This year built in 15 new factors for assessing vehicles to provide an even more careful evaluation.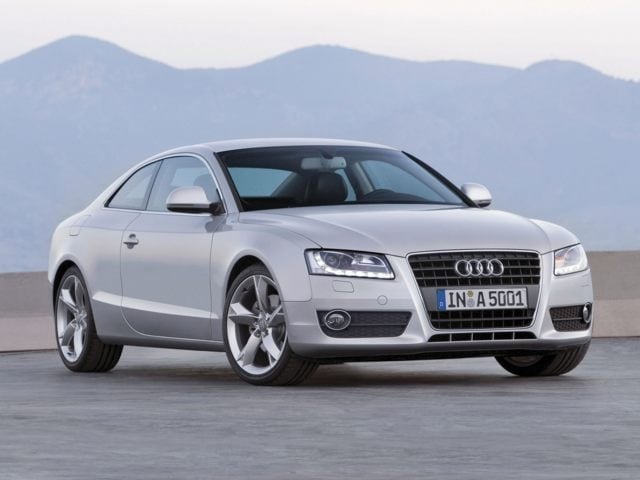 The 2011 Audi A5 coupe comes packed with features designed for riding in style. Drivers experience standard all-wheel drive, an eight-speed Tiptronic transmission, a turbocharged DOHC engine, and an award-winning design inside and out. They can add options such as a multifunction steering wheel, satellite radio, built-in Bluetooth®, parking system with rearview camera, and much more.
The 2011 Audi A6 comes standard with a Multitronic Continuously Variable Transmission, halogen headlights, headlight washers, multifunction steering wheel, dual-zone climate control, a built-in navigation system, and much more. Drivers can add options such as decorative wood inlays, rear side airbag, and heated front seats.
To test drive any Audi, visit Steve White Audi at 100 Duvall Drive in Greenville SC. Visit them online at //www.stevewhiteaudi.com or follow them on Facebook at //www.facebook.com/stevewhiteaudivw